1. Jump start your home improvement project by reviewing my Pinterest project boards… E.J. Richter, Realtor on Pinterest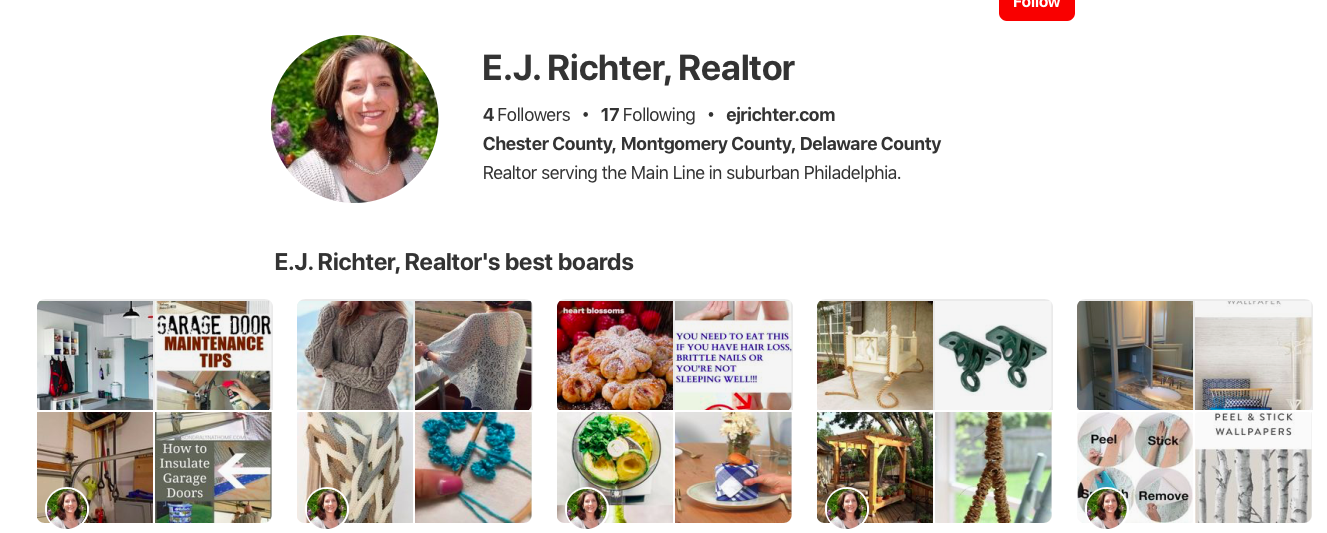 2. Find a trusted professional for a project or repair with HomeSnap application.
Access my network of realtor-approved vendors for your home projects.
Download manuals for your appliances. Just upload a photo of the serial number, and voila!
Keep track of home maintenance, and/or receive maintenance reminders.
Store household purchase receipts in one place.

-E.J. Richter